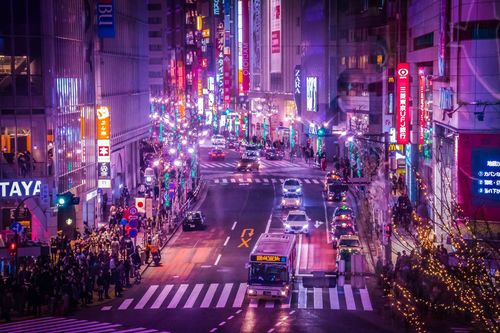 My sold photograph from Getty images that was used for "10 cose da fare assolutamente a Tokyo" on COSMOPOLITAN!
Thank you so much!!
10 cose da fare assolutamente a Tokyo: Hai in programma un viaggio in Giappone? Ecco le esperienze che evi fa… https://t.co/mBGL8O8yMs

— Cosmopolitan (@Cosmopolitan_IT) August 8, 2016
if you need atmospheric Tokyo night stock images,
Check my pics on Getty images / EyeEm !!
and let me know if you have something demand;)
Getty images related search keywords
Tokyo – Japan, Night, High Angle View, Japan, City, City Street, Architecture, On The Move, 2015, Building Exterior, Built Structure, Car, Color Image, Horizontal, Illuminated, Incidental People, Land Vehicle, Lighting Equipment, Mode of Transport, Outdoors, Photography, Street Light, Transportation
Gettyimagesで売れた渋谷の夜景写真をCOSMOPOLITANという海外サイトでご使用頂きました!
この写真は今までに数十回購入された写真。
これ実は、ガラス越しにマークシティから撮った写真で、右上に人が反射して映り込んでいるというw
一回大手サイトで使用されると、その写真を見て検索して別の企業が買うみたいな流れなんだろうか?
特にニュースサイトとかだと、大手ウェブメディアが引用して、写真も合わせて同じものを買うとか、そういうものなかなーと。
同じ写真がいっぺんに何枚も売れることが多いので、そう考えると納得いくんだけどどうなんだろ。
Written by a local, The Independent Guide to Tokyo 2017

your up to date travel guide in Tokyo – the most populated city in the world. With an immense amount of things to do, places to stay and places to eat, Tokyo is split into easy to understand sections in our guide.
この記事も読まれています