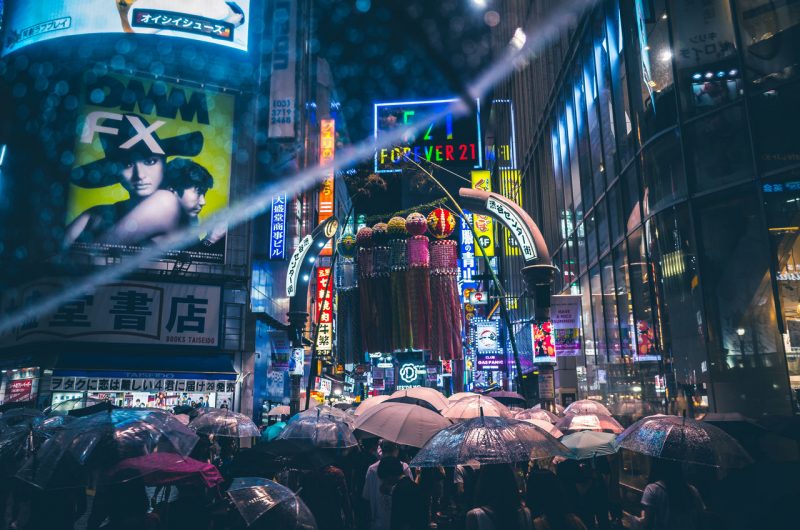 4 min read
I'm selling this on Gettyimages 
EyeEm
Blade Runner?or not?My Tokyo street photos were featured @bladerunnerrelaworld on Instagram!Cyberpunk/Neo Tokyo Photography
Left photo is Shibuya center-gai at rainy night.right photo is Shinjuku Omoide yokocho.
Thanks for featured!https://t.co/RQ0BgJNYsl#ktpics #bladerunnerrealworld #Instagram pic.twitter.com/PHjGvFZKKe

— Koukichi Takahashi (@Koukichi_T) February 9, 2018
@Bladerunnerrealworld is featuring photos that like a Blade runner on Instagram.
Yes, I feel mood of Blade Runner too.because is blue color,cyberpunk feeling,rain,umbrella,japan.
mmm, but I didn't understand this.this is just a japan izakaya street.
I guess maybe, this photo reminds about scene of 「No, four! Two, two, four! And noodles.」??
Actually, I don't watch Blade Runner yet.(but I have watched PV)
I like film,Cyberpunk,Sci-fi.so I really want to see it someday!;)
Related news
知る覚悟はあるか。

ブルーレイ3枚組(4K ULTRA HD本編ディスク/2Dブルーレイ本編ディスク/2Dブルーレイ特典ディスク) 劇場公開時に話題になった前日譚3種類や貴重なメイキング映像など、90分を超えるファン必見の豪華特典映像を収録。