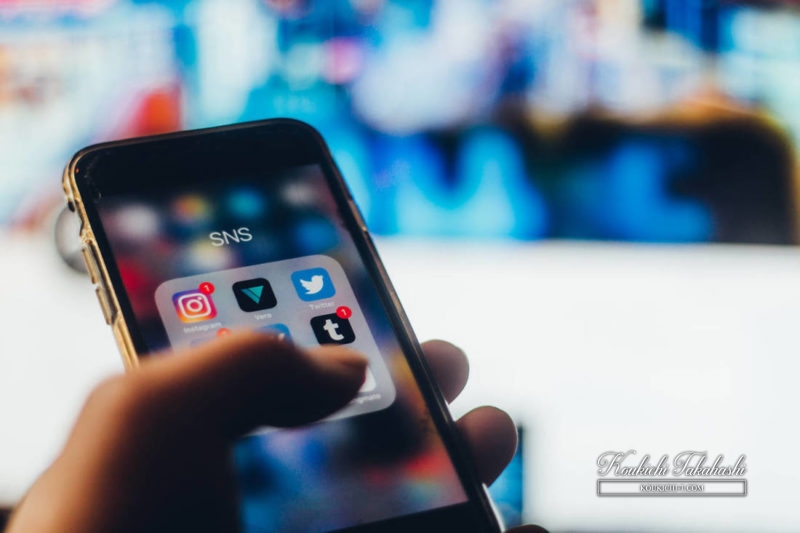 I'm selling this on
EyeEm
COPYTRACK makes new Twitter account for Japanese!COPYTRACK latest news 2018
COPYTRACK new Twitter account for Japanese
お、 @COPYTRACK 日本語版Twitter @COPYTRACK_JP できてる!RTありがとうございます!https://t.co/mEbynz2U0f

— Koukichi Takahashi (@Koukichi_T) September 11, 2018
What is COPYTRACK?
写真やイラストなど画像の商用無断転載、不正使用の再ライセンス請求や不正使用料金回収を代行してくれるサービス!
What is the merit of using COPYTRACK
Free account
Unlimited image uploads
Fair settlements
Active in over 140 countries
100% risk-free legal enforcement
YOU CONTROL HOW TO LICENSE YOUR IMAGES
COPYTRACK is designed to help photographers comfortably settle image theft on the Internet. We assist with the image search and the legal process to help ensure photographers receive money whenever their images are used online.
COPYTRACK allows users to upload and search an unlimited number of photos worldwide. Using in-app tools you can easily decide on the desired image license fee amount for your images, and we take care of the rest. Our global team manages our users image rights in over 140 countries.
Our key advantage is that our service is 100% risk-free at all times!
I knew COPYTRACK when I got win photo competition "EyeEm Mission Best of the Cities with COPYTRACK"
2016年、COPYTRACK主催のEyeEmフォトコンテストで最優秀賞を受賞しポラロイドカメラを賞品を頂いた!それがきっかけで以降COPYTRACKを使うようになった。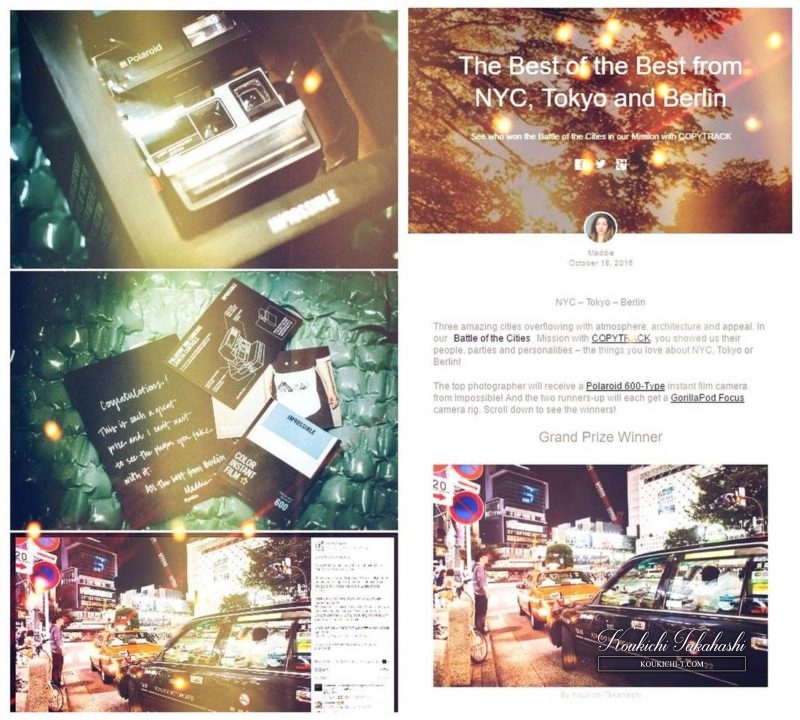 受賞後、せっかくだから使ってみようかな?とは思ったもの写真の登録をしてそれっきり。ある時写真を無断転載されているのをみつけ「そういえばCOPYTRACK…」と見に行ったらなんかすごかった。
で、久しぶりにログインしたらなにこれ!すげえw #ドイツの科学力は世界一 ィィ!的なwパクリの可能性あるサイト解析して不正使用者へ正規購入させた場合?の売上表示してくれてる?よくわからんけど、そこら辺の交渉代行してくれるサービスてことでOK?Great @COPYTRACK !! pic.twitter.com/D6DC7TvAp7

— Koukichi Takahashi (@Koukichi_T) February 24, 2017
その後COPYTRACK TOKYO始動との事で新宿で開催されたセミナーに参加させてもらったり、インタビューを掲載して頂いたりいろいろと。もちろん料金回収経験も。まだ数えるほどでしかないけどちゃんと回収が可能って言う事実を身をもって体験できたのは重要なところ。
My interview with COPYTRACK in English/German/Japanese
日本語、ドイツ語、英語と3か国語のグローバル感!よかったら見てみてください!
#Throwback #Tb
Check out my interview with @copytrack @COPYTRACK_JP ver.English and Deutsch.
🇩🇪https://t.co/1raV583yf0
🇬🇧https://t.co/9BbE2mRC3Z#photography #copytrack pic.twitter.com/IdtmFe4eXq

— Koukichi Takahashi (@Koukichi_T) September 11, 2018
My review of COPYTRACK on Google
COPYTRACK利用考えてる方、何かの参考になれば!
https://www.google.co.jp/search?q=COPYTRACK+GmbH,+Oranienburger+Str.+4,+10178+Berlin,+%E3%83%89%E3%82%A4%E3%83%84&ludocid=7798136416135008693#lrd=0x47a851e1189a2a27:0x6c388bc111c3d1b5,1
こんなツールがあったとはびっくりです 汗。
写真をやっていると不正使用されたりはつきものかもしれませんが、おかげで悩みが少し解消できそうです。

管理画面は現状英語なので、英単語すらわからないという方は厳しいかもしれませんが、日本人スタッフさんにご協力いただきスムーズに利用できています。

検知された各写真にステータス設定ができ、また任意のタグ付けもできるため検知された写真を細かに分類、管理できます。
その他、ドメインのホワイトリスト登録により、自動検知後除外したいサイトは、自動でセーフ判別し一覧から非表示にしてくれるので確認の手間が省けます。

自動検知にも限界はあるので、自分でGoogle画像検索と併用してマニュアル申請をすると効果的です。

メモ欄に不明点や伝達事項などを記載しておくと、スタッフの方がコメントをつけてくれるので、これが非常にありがたいです。
この機能により、見つけた写真が不正使用に該当するか否かの基準なども使いながら感覚的に把握していくことができます。

良い点をあげたらキリはないのですが、かなり細かなところまで緻密に計算されて作られている印象を受けます。

EyeEmに関してはAPI連携すると自動で写真がEyeEmから取得、登録されるので便利です。
管理画面の英語表記に関してはEyeEmの支払い請求の流れが把握できるレベルであればなんとかなると思います。
参考になったなどあればシェアやツイートRTなどよろしくお願いします!
COPYTRACK Related News
アサヒカメラ 2017年 03 月号

掲載:大好評につき再掲載! 写真を無断使用する"泥棒"を追い込むための
損害賠償&削除要請マニュアル/文:吉川明子
この記事も読まれています